The Evolution of my SE4 over nearly 12 years (Pic Heavy)
It is definitely that time of year again & the SE4 emerged from my garage last weekend.
First things first & get her up in the air!
Usual oil & filter change & then had to decide what I wanted to do on my list pre or post MOT. Didn't really matter to be honest as it passed with no advisories last year & I've only covered 351 miles in it since but figured I'd get the bits done that require all 4 corners up on stands while I'm swapping back to the alloys (have a combination of space savers, an old alloy & an axle stand for storage lol).
First off on went the M-Tec rear disks & bought last month.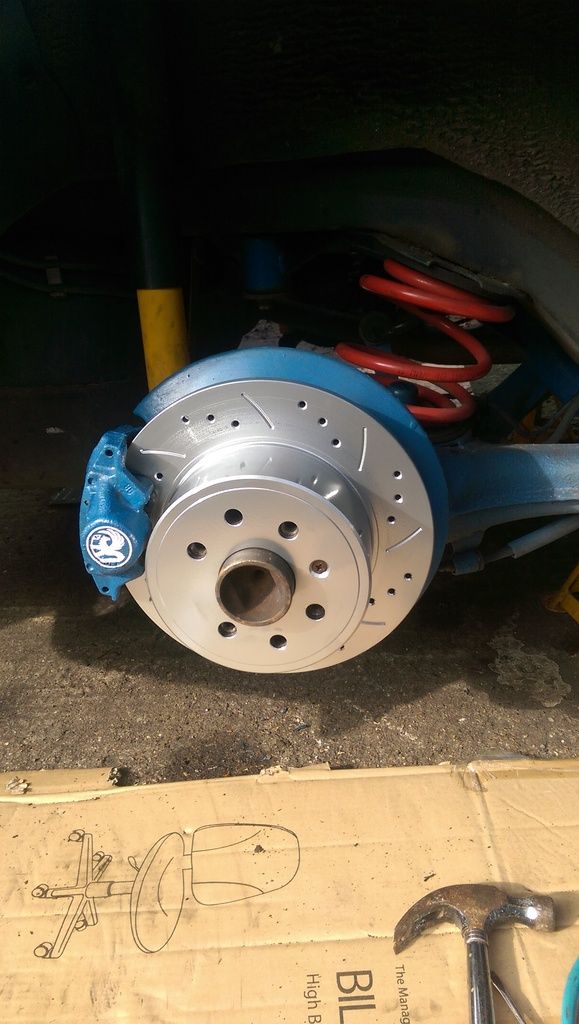 New pads & anti-rattle springs at the same time (as much as Mr McVittie may protest, the handbrake shoes were barely worn so didn't see the need to replace those

).
Mrs DanSE4 very kindly got me a set of Goodridge braided brake hoses for Crimbo so on they went too.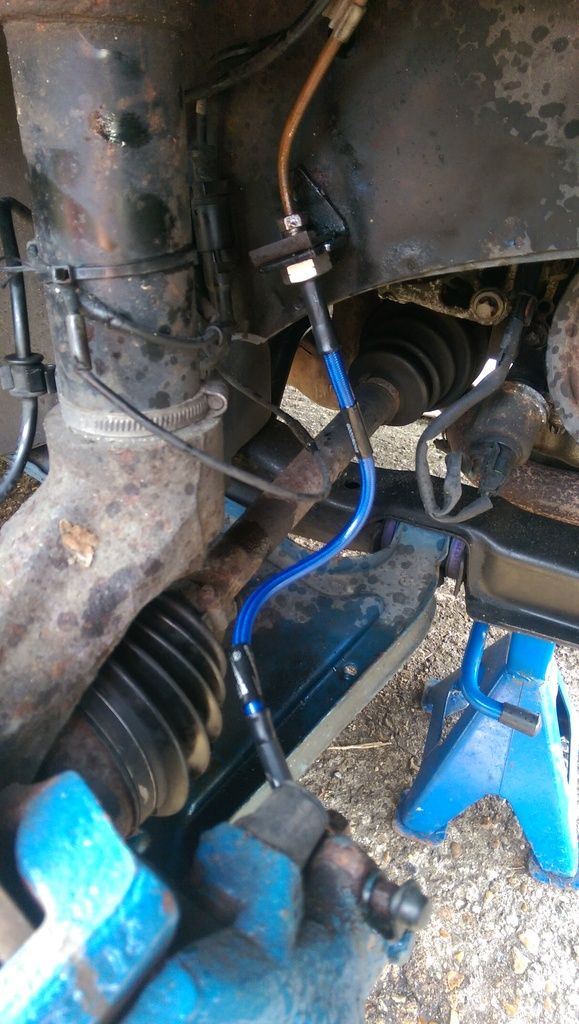 Had a bit of a problem bleeding the O/S/R rear but a borrow of a 12v pressure bleeder sorted that one.
Back on wheels & we're almost there.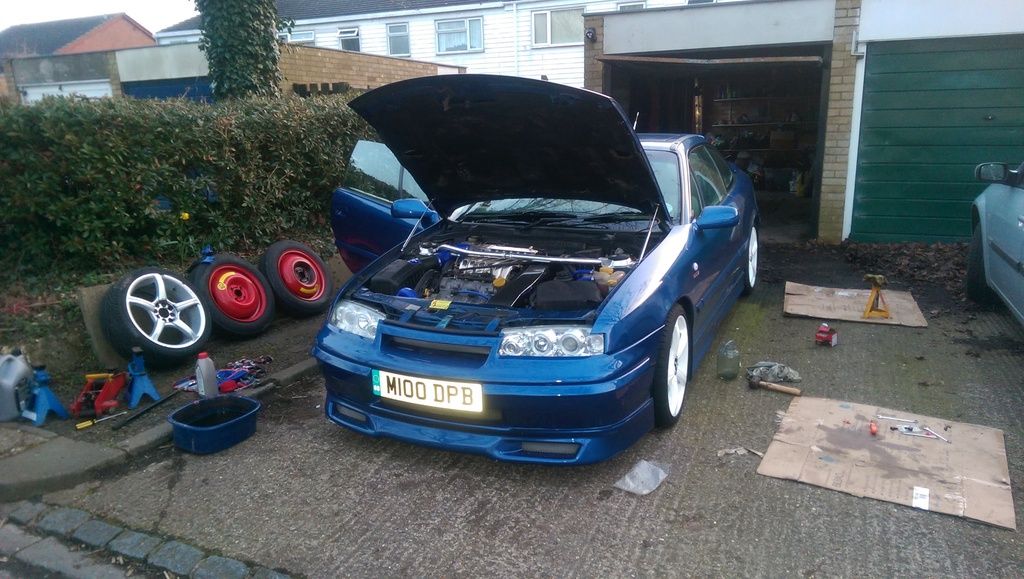 Out of the garage again this morning as I need to book the MOT for next week so to satisfy my MOT paranoia I spent several hours giving it a thorough clean. Carpets done, leather treated, plastics done, wheel sealant on & every nook & cranny cleared of any grime.
All shiny now!
So, MOT next week & then, in a month or so, I'll hit the rest of the "to do" list.
Blue injectors to fit, replacement rear exhaust manifold to fit, knock sensors to check & torque correctly & then I guess I'll go from there!

Calibra SE4 3.2 V6 + F28
A Couple of German Cars!
---
Looking good Dan

craig
Best Presented Billing 2011
---
Keep up the good work Dan

'Once Driven Forever Smitten'

Silver 1992 C2OXE CALLY (Weekend use only)

Se2 1994 C20XE CALLY (On Going Project)

Red 1991 SRI C20XE CAVVY (Been Stored Since 2008)

Red 2016 Insignia VX Line (Daily Driver)
---
MOT passed today, 3 advisories though the cheeky gits!

Nothing bad though, first was brake fluid level just above minimum. Not surprised after all the brake work done at the weekend & the 15 mile drive to the test centre this morning was the first drive it's had since doing it so top up & job done.
Other two were for the rubbers on the track rod ends being slightly deteriorated so no sleep lost over those!

The poor old girl had to spend the rest of the afternoon sat out the back of my office in the rain.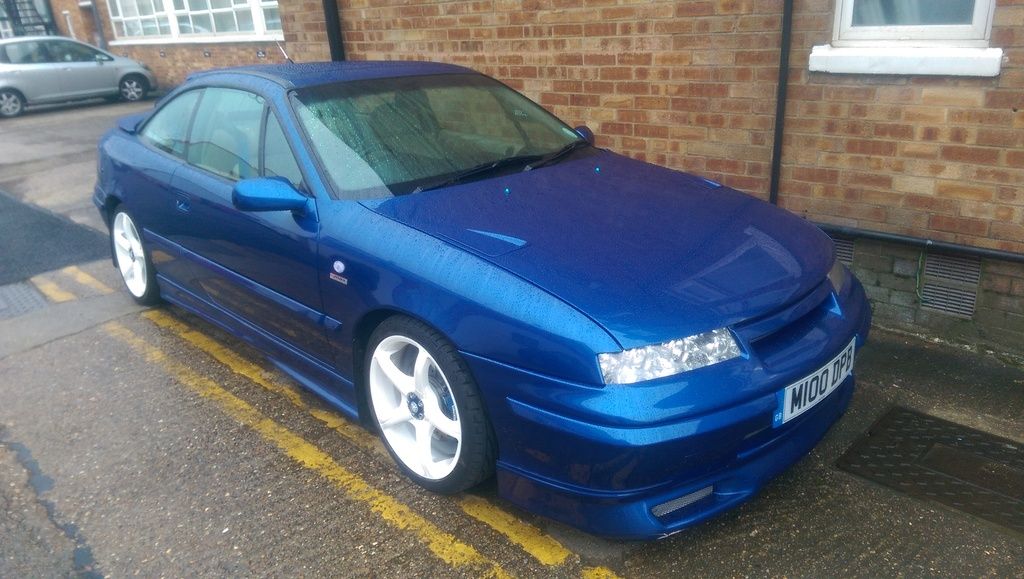 The tester & the garage owner both commented to me, when I picked it up, about how surprisingly low my emissions were. Neither said that it was a bad thing so I guess all is good with this.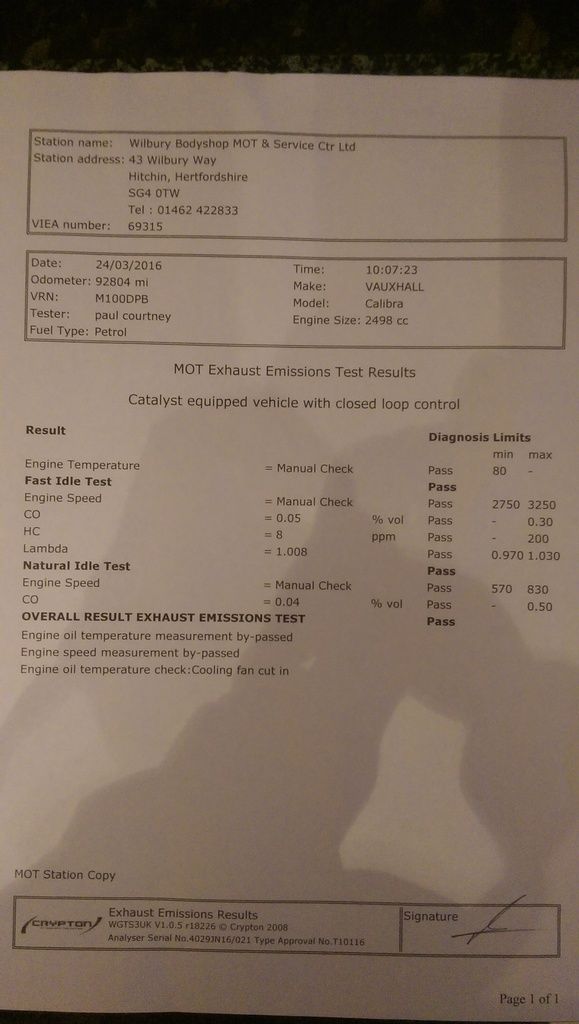 Yes, for the more "Eagle Eyed" among you it does still say 2498cc as I did change the V5 when I did the 2.5 conversion but I keep forgetting to do the same with the 3.2. On my "to do" list though lol!
Calibra SE4 3.2 V6 + F28
A Couple of German Cars!
---
Always good when they pass mate.
craig
Best Presented Billing 2011
---
Hey man, I'd like to know more about your 3.2 swap if you don't mind? Did having the 2.5 in already make it easier or was it a completely different ballpark?

How was the fitment, did you have problems with engine mounts or anything like that?
ClubCalibra.net

Posts: 9
Joined: Thu Jan 28, 2016 12:24 pm
---
---
Who is online
Users browsing this forum:
Google [Bot]
and 5 guests