Glenn14's Calibra Turbo
Been trying to sort out a running problem that I have had for a very long time now where on light throttle it runs lean and stutters from about 1000rpm-2500rpm. Near enough all the sensors are new so that's eliminated them, so put it down to an air leak of some kind. Even though I couldn't hear or see an air leak I decided to replace the inlet manifold gasket and so I started stripping it all down.
One inlet manifold removed but couldn't see any damage to it to my disappointment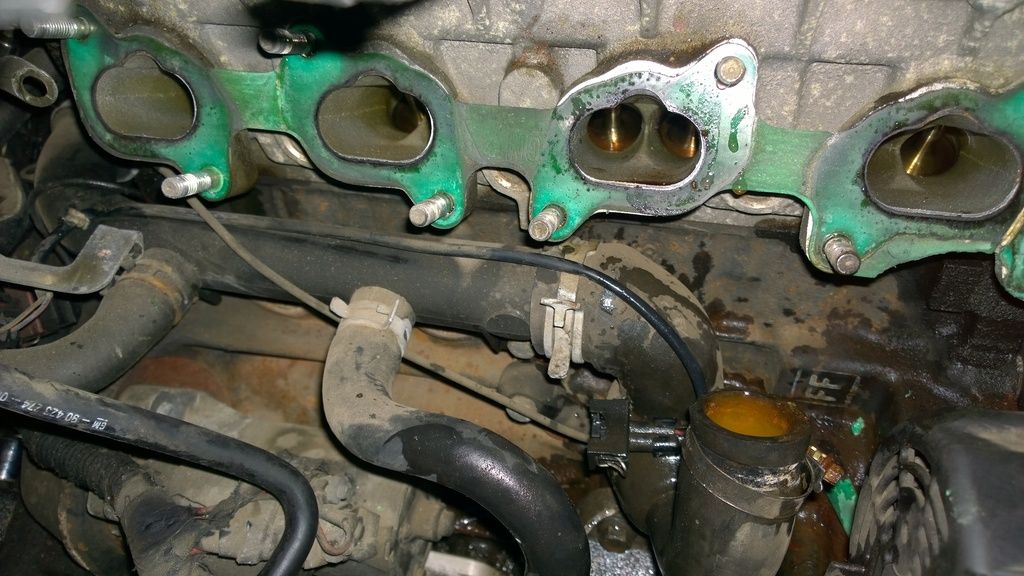 But while I was in the area and made it easier to do I replaced the 3 way water hose as a precaution.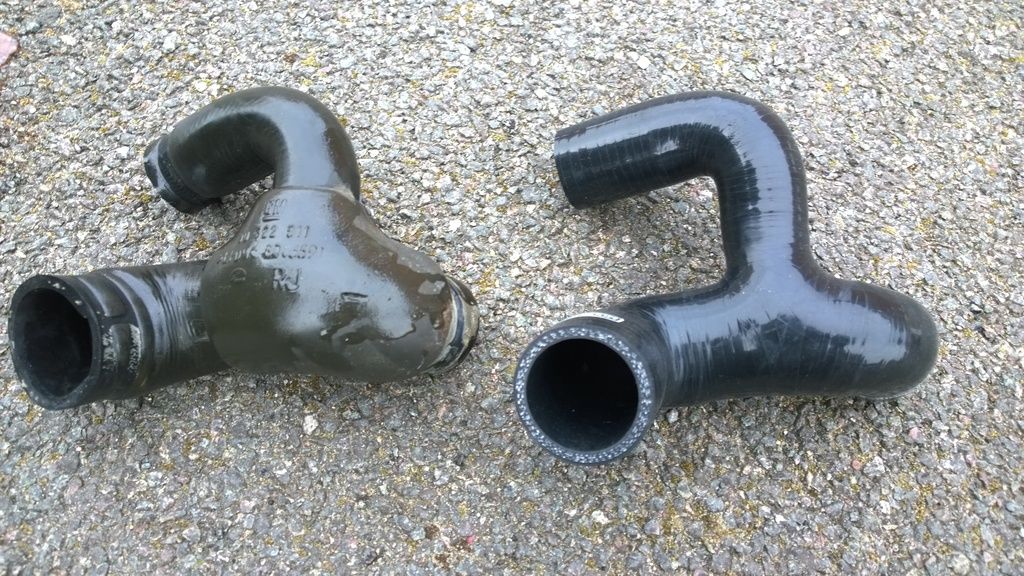 While I was moving the tank vent valve out the way and out of the intake side, I trimmed the hard pipe to reveal what looked like parts of the carbon canister breaking up and blocking the pipe.
Seemed wrong not to give the manifold a quick paint while it was off to tidy it up a bit.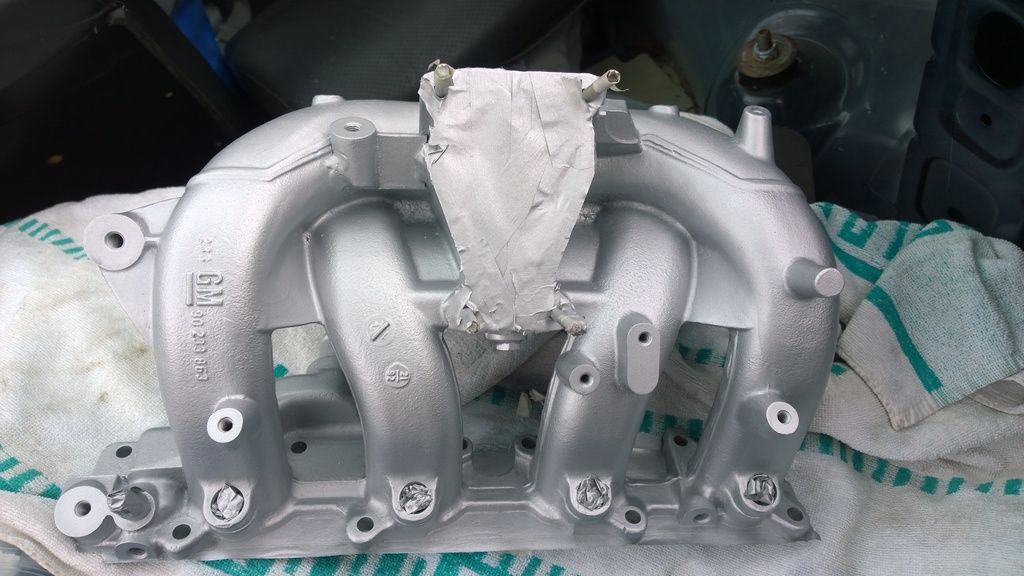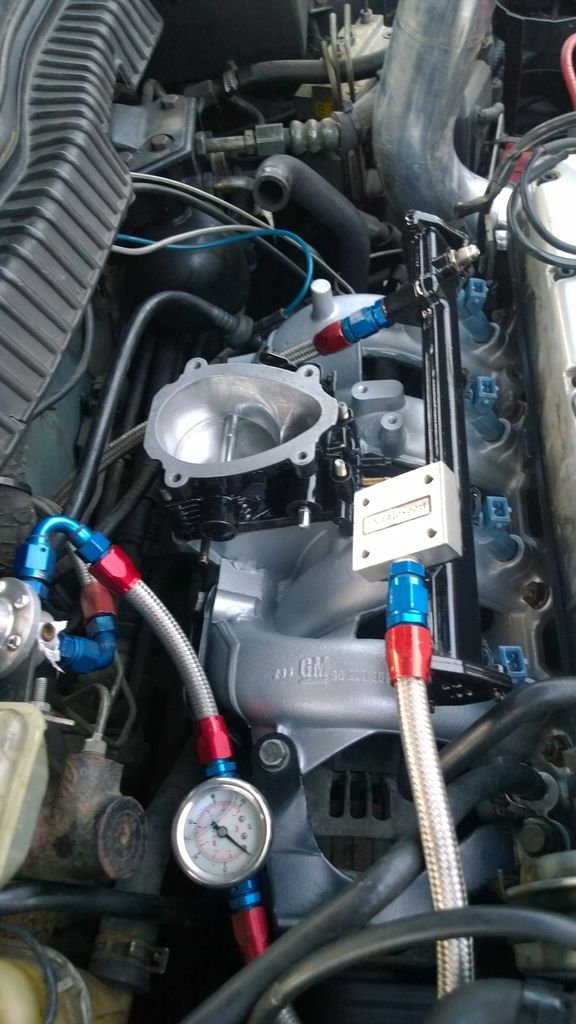 Club Member

Posts: 78
Joined: Sat Jan 06, 2007 12:19 am
Location: Bury St Edmunds
---
But still have not fixed the running fault looked back to when this all first started happening and have now come to the conclusion that this all started when I done the intercooler and pipework. So I now have a brand new intercooler on its way, which should turn up in the next week and hopefully get that plumbed in not long after.

Fingers crossed that cures it!
Club Member

Posts: 78
Joined: Sat Jan 06, 2007 12:19 am
Location: Bury St Edmunds
---
New clutch replaced, not as bad as I thought it was going to be managed to do it all on Saturday afternoon at work.
unfortunately that's the only picture I took as I just got on with it to get it done, but now drives a lot better.
Also I couldn't resist buying this when I saw it come up.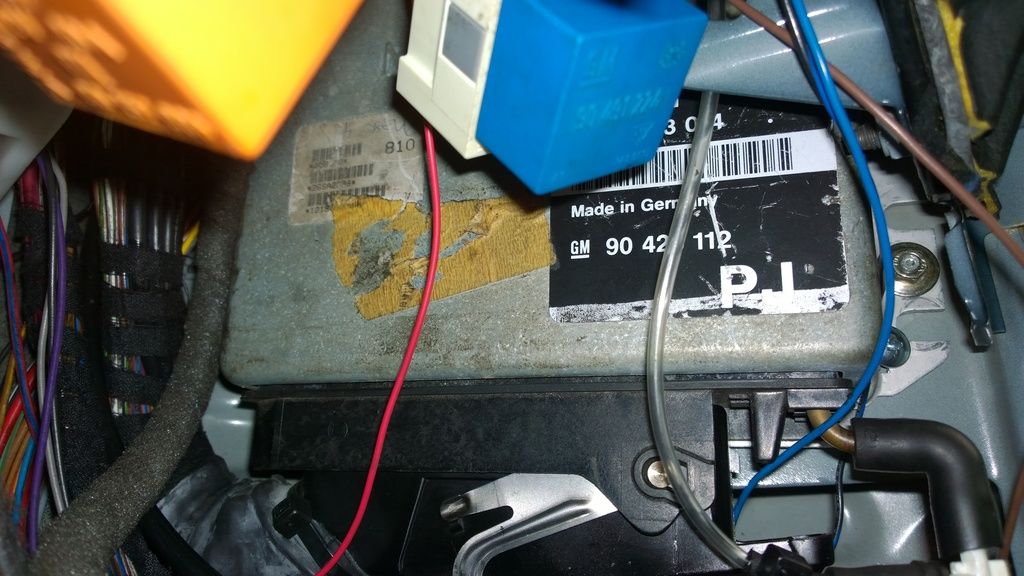 A phase 4 ECU! I know its a bit too powerful for my current set up but im going to keep it turned down to 22psi until I get chance to refresh the engine.
Brought a bigger intercooler as well, which I am now lining up ready to put on and going to make up some brackets to hold it in place.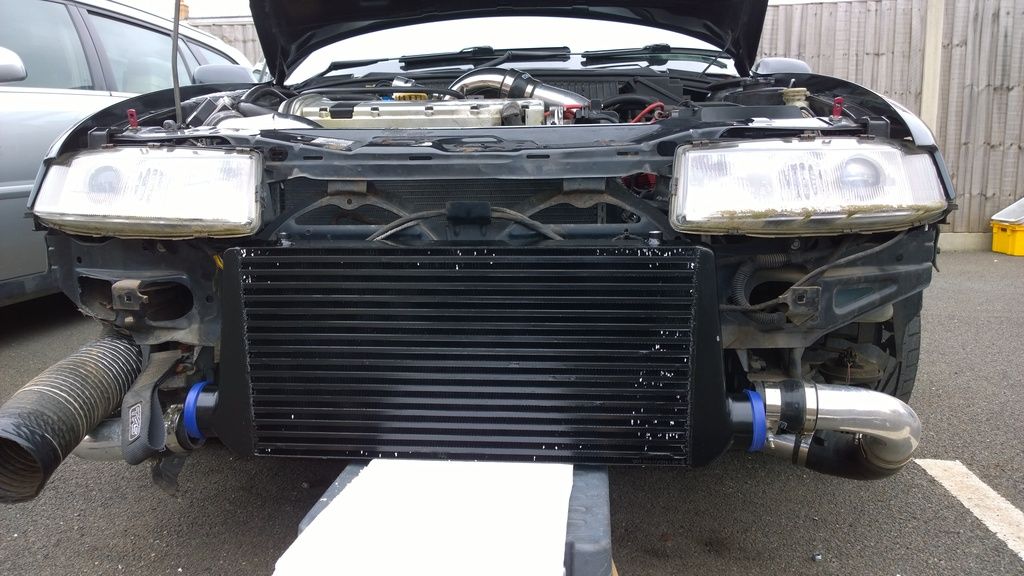 Club Member

Posts: 78
Joined: Sat Jan 06, 2007 12:19 am
Location: Bury St Edmunds
---
---
Who is online
Users browsing this forum: No registered users and 5 guests